Among the regular Events in the game are Treasure Chests. Clicking a chest will open up a 'slot machine' which allows you to gain a collection item aka figurine. Note that figurines cannot be placed on your island (they're not decorations), but there are rewards (XP points mostly) for completing collections.
Note: Your XP multiplier applies to the XP rewards from collections.
You can collect the same figurine multiple times (but no more than 99 copies).
Collections you can find are based on your current player level. Only players with level 100 or more can complete all the collections.

Silver Chests are similar to regular treasure chests, but they only contain figurines that are rare or better.
Trivia: the figurine illustrating the collection on the rolling spin is the last figurine of the collection.
As of the July 20 update, your timer continues to count down while you're visiting neighbors' islands, and you can click on crates and chests there. Both you and your neighbor receive the contents.
The level of items available in the chests when visiting neighbours are based on your level.
If a neighbour has visited your island and collected an item of a higher level, you will not be able to view the item until you reach that level, in which all items collected by neighbours are saved.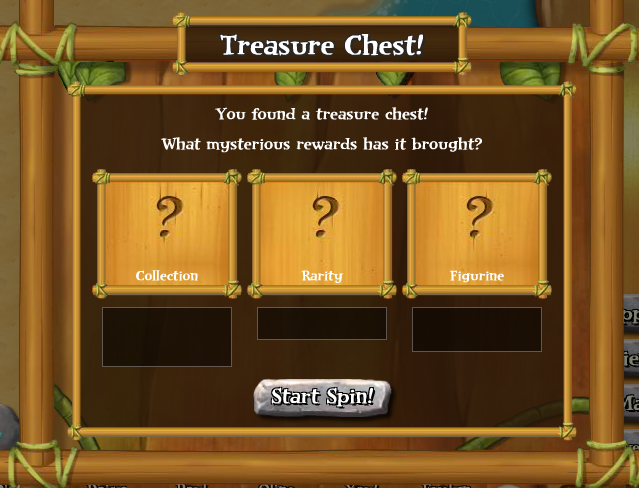 Collections
Edit
A full guide to available collections, along with the rewards, are found here: Collections